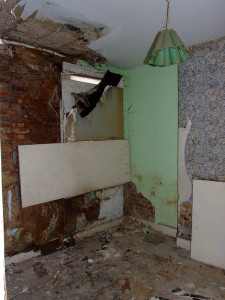 Damp, poor maintenance
and a lack of parking top the list of UK house hunters' biggest turn-offs, according to new research which is published as the spring house season begins.
Damp patches staining walls and ceilings are the biggest problem for potential home buyers according to a new survey commissioned by Gocompare home insurance.
It found that 67% of people would be deterred from buying a property which showed signs of damp. Others include poor maintenance, wooden windows, no garden, stone cladding and nasty odours.
Some 60% would be put off by windows being rotten or in a poor state of repair, 55% by no parking, 54% by no garden, and 53% by smells caused by pets, damp, food and cigarettes. Some 53% would also be put off by unfinished building work.